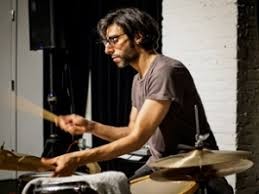 The Jewish Federation of the Berkshires presents: 
Knosh & Knowledge
The Sacred Music of Jewish Istanbul
We welcome scholar, performer, educator and ethnomusicologist Joseph Alpar as he discusses ongoing transformations in the sacred musical repertoires practiced by hazzanim (synagogue cantors) of Istanbul and their congregations.
We will follow the path of today's Turkish Jews as they broaden the scope of their religious and musical experiences.  This presentation will include musical performances.
Alpar is an accomplished multi-instrumentalist and singer of Middle Eastern and Western art music. He is the founder and director of David's Harp, an acclaimed Philadelphia-based ensemble specializing in the music of Turkey, Greece, and North Africa. Alpar's work as a composer and improviser draws inspiration from the folk, classical, and sacred music practices of Turkey. Currently, he is creating a collection of Turkish songs, based on the poetry of the 13th-century Sufi mystic, Tunus Emre. Alpar has taught in the music departments of Swarthmore College, Temple University, and Hunter College, CUNY. He was a visiting faculty member at Bennington for Spring 2018 and returns for the 2019-2020 academic year.
Program only is free. $11 includes lunch following program. Advanced prepaid lunch reservations are required by Thursday, December 5 before noon by calling 413-442-4360, ext. 10 or federation@jewishberkshires.org