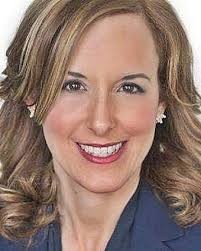 The Jewish Federation Connecting with Community presents "Prosecution in the 21st Century" with Berkshire County District Attorney, Andrea Harrington.
Harrington will focus upon a smart, evidence based approach to justice and public safety in Berkshire County.  She is the 6th DA of Berkshire County and the first woman to hold the office. She campaigned on a progressive and reform-minded platform that called for vigorously prosecuting dangerous offenders, while also enhancing public safety through community involvement and prevention. On January 2, 2019 she was sworn into office.
"I grew up here in the Berkshires – right down the road. I went to Pittsfield public schools. My family has been in the Berkshires for generations – working for Sprague Electric and GE, and as farmers, carpenters and housekeepers. In my family, you simply worked hard. I was lucky to have opportunities that my grandparents did not. I graduated from college and then law school. My fifteen years practicing criminal defense and civil litigation has informed my vision for a modern district attorney's office that vigorously prosecutes dangerous criminals while enhancing public safety through effective prevention programs."
This free program is part of the Federation's Connecting With Community Series and will be followed by a kosher hot lunch. Lunch is a $2 suggested donation for adults over 60 years of age or $7 for all others. Advance reservations are required for lunch and can be made by calling (413) 442-2200 before 9 a.m. on the day of the program.