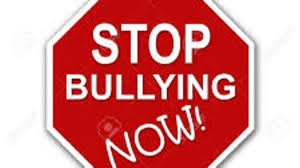 The Jewish Federation Connecting with Community presents "Bullying in the Older Adult Population."
Bullying isn't just for teenagers.  It is a problem older adults grapple with as well - at senior centers, exercise facilities, clubs for seniors, and places of worship.
Bullying is defined as the display of repetitive, negative behaviors toward another person that occur over time.  Examples of bullying include verbal intimidation, excluding people from taking part in routine activities, to physical violence.
Torrie Dearborn will teach us how to use humor to defuse anger and to support those being bullied with kindness and compassion.
This free program is part of the Federation's Connecting With Community Series and will be followed by a kosher hot lunch. Lunch is a $2 suggested donation for adults over 60 years of age or $7 for all others. Advance reservations are required for lunch and can be made by calling (413) 442-2200 before 9 a.m. on the day of the program.