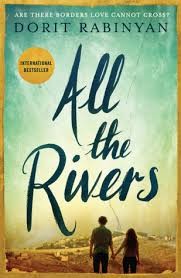 The Jewish Federation Connecting with Community welcomes Fedora Horowitz as she discusses the novel All The Rivers by Dorit Rabinyan, published in 2016 by Random House, NY, translated from Hebrew by Jessica Cohen.
Rabinyan was born into a family of Iranian Jews in Israel.  All the Rivers is her 3rd book, translated into 8 languages. Her book, about a love affair between an Israeli woman and a Palestinian Arab who met in NY, not long after 9/11, was based on her real romance.  The book became a national cause, when Israel's Education Ministry decided to pull it out from the approved list of books for high-school reading, out of fear that the minds of young Israelis would be influenced.  The book received three literary prizes and was reinstalled in schools.
This free program is part of the Federation's Connecting With Community Series and will be followed by a kosher hot lunch. Lunch is a $2 suggested donation for adults over 60 years of age or $7 for all others. Advance reservations are required for lunch and can be made by calling (413) 442-2200 before 9 a.m. on the day of the program.